Thank you for your inquiry. We will reply asap
What our customers say about us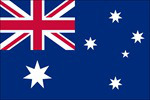 This service work perfectly. Pick you up at the airport and get you though customs on your way to Guangzhou, China.

William U.
AUS, February, 2020
The driver was fantastic arrived in Hong Kong he was there to meet us and drive safety to our destination 4 hours away would highly recommend.

Keith M.
USA, February, 2020
I have used them for about 5 years all over Asia. In China, they are my go to. Outstanding service via email. They have great communication by email and texting. I have used for business.

Brad M.
USA, January, 2020
Have used this company in Hong Kong, Guangzhou and Shenzhen. Clean cars, excellent drivers. Recommended.

Chris D.
USA, January, 2020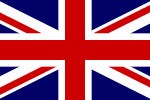 Guangzhou Car Service is one of the best land operations that I have worked with Efficient and professional.Wish there were more like this company in the travel trade.Bravo!!

Annie M.
GBR, December, 2019
Foo was excellent, professional, kind, helpful, exceeded expectations. Highly recommended. Thank you.

Jennifer D.
USA, November, 2019
We hired a driver & car for the day to explore various areas of Guangzhou. We were given a lovely Mercedes and our driver was very lovely and accommodating. The car was well stocked with water for us. Our driver was attentive and pick up's at each spot through out the day was seamless. Well worth the price. There was excellent communication both prior to the visit and afterwards. Great service. Highly recommend.

Donna A.
USA, October, 2019
Making the booking was easy with very helpful, flexible and professional staff. Their drivers were also very friendly and prompt. I therefore have no hesitation in recommending Guangzhou Car Service.

Jung S.
JPN, September, 2019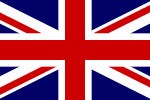 Always a good consistent service with good cars and excellent drivers. Website easy to use and no issue with any last minute changes.

Geoffrey L.
GBR, August, 2019
Great experience, overall. Adaptable to our changing schedule. Safe and competent drivers. Made our business trip seamless.

Melissa L.
USA, July, 2019
Fast communications, reliable service, and the driver helped us find our apartment. All around great service.

Roy K.
USA, June, 2019
Great service all the way around. Prompt pick-up, was given instruction on immigration/customs at the border of Hong Kong and mainland China, driver me met on the other side and we continued our journey to drop-off point. Driver was very courteous, and spoke English well. The vehicle was clean, very comfortable, and equipped with device chargers. Well worth the money when considering all the things that could go wrong trying to take public transport to the border, and then finding your way to the destination on the other side, not being able to communicate in the language.

Scott C.
President at Crossroad Distributor Source, USA
May, 2019

Excellent service. I booked a cross-border transfer to Shenzhen for my parents from Hong Kong at the very last minute as my previous booking with another "premium" company (starts with Black, ends with Lane) was cancelled only 8hrs beforehand due to a "system error". China car company were a little bit more expensive but worth it in my opinion as my parents arrived relaxed and refreshed without any hassle. Will definitely use again.

Joshua M., AUS
May, 2019
Used to transfer from Hong Kong airport to Shenzhen.
I was met at arrivals by the driver with a clear sign. The vehicle was immaculately clean and comfortable. The driver made it very clear what I needed to do to clear the border. Used again on the return journey to Hong Kong and the high standard of vehicle and service were the same. Highly recommended and would have no hesitation in recommending.

Andy G., USA
May, 2019

Easy pick up and driver was waiting…
Easy pick up and driver was waiting right outside the doors. Spoke English well and good communication during the trip on what to do to make transit though border nice and easy. Thank and will use again.

Karl B.
Managing Director at Incident Prevention Group, NZL
May, 2019
We used this service to travel from Hong Kong to Guangzhou for the Canton Fair. This was a very good experience, except for one issue. The cost for our group of 4 people was not much more than what it would have cost to go by train. The car was nice and the driver was pleasant. The border crossing was easy.

Marty H.
Owner at Cowboy Living, USA
May, 2019

I have worked with China Car Service for over 10 years and they have always been very efficient, accurate, courteous and professional to work with. Their confirmations are quick, coverage is huge, professional drivers, new and clean vehicles, invoicing is prompt, what more can I ask for? Being a London based Chauffeur firm, our travelling clients are high-end VIP's from various industries/sectors so it's important I can use an affiliate I have 100% faith in to execute the service to the highest degree. Would highly recommend China Car Service to anyone travelling out to the Asian countries! Well done team!!!

Gurvinder M.
Crawfords of London, UK
Apr., 2019
I have used the service about a dozen…
Long time customer: I have used the service about a dozen times now over the past 4 years.. and I am pleased that I always get the same driver, in a clean safe car.. and we never get lost and do well to avoid traffic. The service is expensive.. but worth it.

Jay R.
VP at Penn Sylvan Hardwoods, Inc., USA
Apr., 2019
Great service and reasonable fee.
Great service and reasonable fee. Great command in English and great follow up. Best regards from a US guest Charles.

Charles
Omni One LLC., USA
Apr., 2019

Cross border transfers
Multiple HK cross border transfers organized for a large group. All very easy to arrange. Cars were all clean, punctual and hassle free. Will use again for future trips.

Jeff G.,UK
Mar., 2019
We were in China for the first time and needed a ride to our cruise terminal from our hotel. This service turned out to be super easy, spoke English well for us and communicated with us our itinerary clearly, and was affordable. Great job!

Customer from USA
Feb., 2019
Best choice for Car Service
Friendly drivers who report on time and get you to your destination without delay. Clean well maintained cars . You know you won't miss that cruise ,plane or train. Great service at a reasonable price

Woody F.
Verizon Digital Media Services, USA
Feb., 2019
Excellent service from start to finish
Excellent service from start to finish. The drivers were always on time and kept the passengers current with any adjustments to the itinerary. Customer service made sure to make everyone feel taken care of and important. We will definitely use them again whenever we travel to Asia.

Lauren M.
Verizon Media., USA
Feb., 2019
I am very pleased with the excellent service given by your company. I will definitely recommend your company to my friends and family.

Lisa H., USA
Jan., 2019
Highly recommend and will use again! They processed my booking quickly and on short notice. I received a confirmation email very quickly with detailed information. The driver with timely and professional. The border crossing was a breeze with this service.

Shane, USA
Jan., 2019
Service very good and reliable, price reasonable, staff helpful and courteous. Will definitely use their service again in future.

Rosa T., SGP
Jan., 2019

This was not the cheapest way to get to Shenzhen but it was certainly the easiest. I was met in arrivals and walked outside to a waiting car. The driver spoke English and was very helpful. I will use this service again.

Robin
Talbot Fashions, U.K.
Dec., 2018

9 Perfect Transfers
My wife and I have just returned home after a 30 day holiday in Hong Kong, China and Japan. Prior to leaving, I booked a total of 9 transfers that included airport, hotel and cruise ship pickups. One day prior to each ride, I received a detailed email confirming the pickup time, the name of the driver and the licence plate number of the vehicle. All the drivers were very professional, courteous and on time. All the vehicles were very clean and bottled water was provided. I was very impressed that all 9 transfers were completed flawlessly.

Mike T., CAN
Nov., 2018
This service was prompt and seamless as I traveled from HKG to Shenzhen last month. I'd certainly use their services again and would highly recommend them to anyone traveling via car into Mainland.

Gregg C.
Owner at GE Chaplin Inc, USA
Nov., 2018
The service was fantastic. Our driver was punctual, extremely helpful and efficient. I would have no hesitations about recommending the service.

Edward H., USA
Oct., 2018

Awesome service with beautifully clean vehicles that are top class. On time with friendly staff and great communication. Would highly recommend this service to anyone!

Natasha V., AUS
Oct., 2018

I would absolutely recommend this car service. The drivers were always prompt. Even with adverse weather on our arrival, they were patient and always courteous and friendly. Definitely recommended to our friends and work colleagues.

Adam K., AUS
Oct., 2018

Guangzhou airport to hotel
Excellent service
Reliable
Easy to contact
Highly recommended
Mark G.
Stock Solutions, AUS
Sep., 2018
On time
Skilled drivers
Easy border crossings
Clean vehicles
Simple booking process
Fast responses
Keith B.
Director at YXLON, USA
Sep., 2018
I've been using these guys for years now, and the service has only gotten better. WeChat interface makes communication and payment easy, cleanliness is on point, and all in all it's ten times easier than wrangling with cabbies and hauling luggage across the border by yourself. Worth the price. Five stars. Highly recommend.

William, USA
Aug., 2018
China to HongKong
You can always count on them!!!
Mike C.
Melrosepyro, USA
Aug., 2018
The Car Service was very professional and did an excellent job of communicating with me. I will use them again.

Wayne H.
Sofec, USA
Aug., 2018
The driver was on time with excellent English. Great car. Wonderful service.
Card Access Engineering Services, USA
August., 2018
Excellent service! I was really impressed with the response time and customer service. Despite coordinating from 12 time zones away, everything was seamless. China Car Service was extremely transparent. I'll certainly use them or recommend them any time someone needs a car service.

Vijay R., USA
August, 2018
Great service! The drivers were friendly, the cars were clean and most importantly, the drivers followed speed limits and did not drive fast or weave in and out of traffic. If you have been to China before, you know exactly what I am talking about but the drivers for China Car Service were very professional! We would definitely recommend this service to anyone heading to China.

Amy L., USA
July, 2018

Toronto to Hong Kong to Guangzhou, all with CCS!!! My colleagues and I flew in from Toronto to Hong Kong for a 530am flight. We pre arranged a later pick up time with CCS. They accommodated to allow us to use the Airport lounges from such a long flight. Ricky met us at the terminal, brought our bags right to his clean and comfortable van and drove from Hong Kong to Shenzhen, then Shenzhen to Guangzhou. From start to finish, the experience was flawless and perfect. I don't know what we would have done without Ricky!!!

Steve., CAN
May, 2018
The service was excellent. The driver was on time, extremely helpful, very easy to find after clearing the border in Shenzhen, and checked the car very carefully upon our arrival in Guangzhou to make sure we left nothing behind. He was a very safe driver as well.
We would highly recommend your service.

Jennifer L., USA
Apr., 2018
My wife has told me that your driver, Ricky Ng, did a wonderful job and carefully searched the car when ther trip was complete. We have found the ipad in an overlooked pouch of my daughter's backpack.
Sincerely,

Mike B., USA
Apr., 2018

I will as our company comes to Shenzhen, Guangzhou and Hong Kong each year for numerous visits, we will continue to use your services.
Thanks.

Jessie G.
Executive Assistant, MELEC., AUS
Apr., 2018

Great service in Guangzhou! Will always use your team when in China.
Thank you!
Dan G.
CEO, Advantage Property Styling, AUS
Mar., 2018
Use these guys every time I'm in China, have never let me down. Always there perfectly on time and their drivers are friendly and don't drive like cowboys. Highly, highly recommended.

Dan G., USA
Mar., 2018
Very good experience. Always in time! Friendly driver!
Buchholz B.
Innoventis, DEU
Mar., 2018

Fantastic very good service and most of all reliable.
Francesco B.
Reda, ITA
Mar., 2018
Thank you. Your service and your drivers did a good job and we appreciate your service. See you next time!
Best Regards,
Mark P.
New Business Development Manager, Deltrol Controls, USA
Dec., 2017
Thank you for your excellent service. It can be a little risky sometimes hiring a new service over the Internet so I am always a little nervous the first time. So far, I am very impressed with the car and the driver. Best regards,
Ed L., USA
Dec., 2017

Just want to say the service was brilliant!! The driver was excellent. Thank you.
Kindest regards,
Jeremy
Sales Manager, U.K.
Sep., 2017

Thank you for your very good service. Your Guide was particularly good.
Best Regards,
John N.
Sales Manager, Ntp Forklifts, AUS
Nov., 2016
Many thanks. My boss has returned last week and he mentioned it all worked out just great!
Constanze G.
Executive Assistant to the President, Jet Aviation AG, USA
June., 2016

I just wanted to say that Mr. Guan was great last night. My flight was delayed and I arrived 3 hours late.
I was worried but Mr. Guan was still there waiting for me. It was about 1 AM when we finally left the airport and I am sure he was tired too. But he checked to see if I wanted food or water before we left and then made sure I was comfortable for the whole ride. Everything worked out just fine and I got back to Dalingshan with no problems.
Thank you!
Kelsey G.
Manager, CNS, UK
Mar., 2016
Just wanted to thank you for the prompt and professional service. Our driver was on time, professionally dressed, clean and spacious van…..everything that was advertised. Thank you for a smooth, professional and easy experience.
Best Regards,
Greg H.
Manager, PMI, USA
Apr., 2015
My client said that his time in Guangzhou with the driver was the BEST excursion of his whole trip. He was very complimentary about the service he received.
Thanks,
Carol A.
Account Executive, Gambol, USA
Jun., 2015
I wanted to say thank you for the services your company did provide me. The driver who picked my family and I up at the airport was wonderful. I will highly recommend your company to friends traveling to Guangzhou.
Best,
Tom M.
Account Executive, Gateware, CAN
Sep., 2015
Thanks for the great service. I plan to book again for my next trip. It was worth it especially for the short time there. I would recommend you to anyone going there.
Best Regards,
Bill K.
Sales Manager, Kode, USA
Aug., 2015
We really enjoyed your services and found all aspects very professional. We'll be sure to contact you in the future with any add'l requests.
Thanks!
Kevin G.
Manager, ING Group, CAN
Jun., 2015
I would like to thank you and your China Car Service Team for the excellent service you provided for me during this trip. Mr. Hu took care of me very well and made sure I was comfortable. Should any of my colleagues need this type of transportation in the future I will certainly recommend your company.
Again, thank you very much.
Russ P.
Engineer, IBM, USA
Dec., 2015

Thank you so much. Really excellent service. Looking forward to using you next time I am in this region.
Darren Y.
Account Executive, Avnet, UK
May., 2015

Thanks for the timely service and knowledgeable guide – without it I would have no time to do the Trade Show and all the sites and shopping in Guangzhou. Made for an unexpected smooth trip.
Valeria R.
Consultant, Ansteel Group, ITA
Aug., 2015

My business partner, Travis and I want to thank you for giving us a great deal and a reliable and professional service. Your staff were always helpful in recommending the "best deal" and delivering us on time to our many business meetings. We especially want to thank Lily, Cherry, Dennis and Janny for their outstanding customer service throughout the booking process. We will be visiting Guangzhou/Jiangmen on a regular basis for business over the next few years and will be very pleased to make contact with you again to use your car rental services.
Thank you again for helping us to make our Business ventures to China a success story.
Cheers,

Alan J.
Manager, Aviva, UK
Feb., 2015

Very efficient driving service. Driver was easy for communication. Inspected many more factories at Guangzhou, Foshan, Zhongshan with much less time.

Haluk K.
Buyer, BASF, TUR
Jun., 2015

This is our first time to use your service, and our entire team was impressed with your company's capacity to meet our client's party size and staggered schedules, each driver's timeliness and professionalism, and compliance to all our varied requests for this year's Guangzhou Event – the 24 hour, responsive customer service really helped us out, too. We look forward to using your services for future events in Guangdong.

Joseph B.
G.M., Corporate Event Transportation Specialist, AUS
Sep., 2015
I wish to comment the very good service we received from your staff, Mr. Liang and also the kind lady receiving us at the arrival gate. She was very patient in waiting for us and careful to drive us through traffic while taking us back safely to the Guang Zhou East Train Station. Please extend our thankfulness and gratefulness to him and her. We will definitely recommend your company to all our friends who need to use your service in the near future.
Thank you very much.
Best Regards,
Jeanette T.
HR Manager, Pemex, IDN
Oct., 2015