Thank you for your inquiry. We will reply asap
Guangzhou Sightseeing 'Create Your Own Tour'
Create Your Own Private Tour in Guangzhou!

Why choose a private sightseeing tour. Group tours can be a headache for independent travelers – meeting at a central location to start the tour, schedules that are rushed, guides that don't cater to your interests, forced stops at gift shops, and so on. A private sightseeing tour lets you take in all of Guangzhou's vibrant culture in your own private chauffeured car, perfect for small groups that like freedom and relaxation in their travel.

What you get. Enjoy a relaxing day of sightseeing in a clean, new chauffeured car. Your driver will greet you at your hotel lobby, take you directly to each location and wait on standby as you enjoy each site at your leisurely pace. When finished, your driver will take you back to your hotel.

Add a guide. Add a professional, fluent English, friendly guide to enhance your tour experience. Guides will introduce to you the rich history behind each site, answer all your questions and otherwise be at your disposal for recommendations, suggestions or assistance.

Get Started! Simply select the places you want to visit around Guangzhou from the below popular destinations (max. 5). Tick the boxes next to the sites you'd like to visit, select a tour guide if you'd like one (recommended), and send us your inquiry now to book your sightseeing tour within minutes!

Our team will arrange the best itinerary to see all your desired sites in the shortest amount of travel time. Other downtown area locations can be visited as well; just let us know when submitting your inquiry.
The Chen Clan Temple
Also called Chen Clan Academy, the Temple has a rich history of over a century. It serves as Folk Arts Museum that features Guangdong architecture.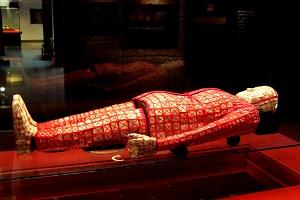 Nanyue Wang Museum
The Museum of the Western Han Dynasty Mausoleum of the Nanyue King is the oldest (2,000-year-old) & largest Han tomb covers an Area of 17,400 sqm.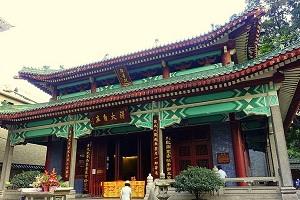 Six Banyan Tree Temple
An ancient temple that was built the year 537 during the Liang Dynasty era. It offers an eye-catching Six Banyan Pagoda & a rich collection of cultural-relics.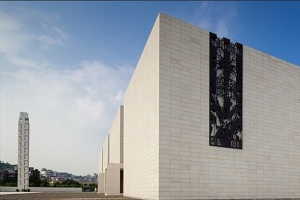 Xinhai Revolution Museum
The museum covers the history of the revolution in China in the 20s of the last century. Authorities in this southern city opened a museum on Saturday to commemorate the 100th anniversary of the 1911 Revolution, or the Xinhai Revolution. The Revolution began on Oct 10, 1911, the year called Xinhai in the traditional Chinese way of numbering years.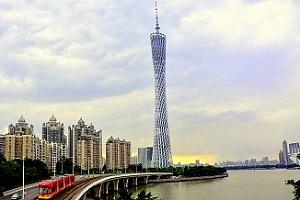 Canton TV Tower
An iconic symbol of the city, Guangzhou TV and Sightseeing Tower is a 604 metres tall, stands at the intersection of Guangzhou's new center & the Pearl River zone.
Beijing Road
A lively & busy pedestrian street for gifts and souvenir shopping, and an array of neon lights dazzling your eyes, where most stores are open from 9AM-10PM.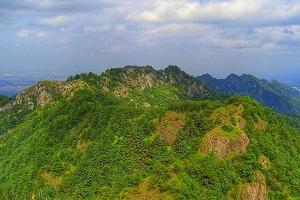 Baiyun Mountain
Located a few miles to the north of Guangzhou, White Cloud Mountain is a famous spot of natural beauty, as well as a must-see place in Guangzhou.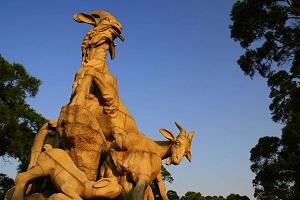 Yuexiu Park
The largest park in Guangzhou famous for its stone sculpture of the Five Rams, Zhenhai Tower, the site of the Ming Dynasty City Wall, and Square Cannon Site.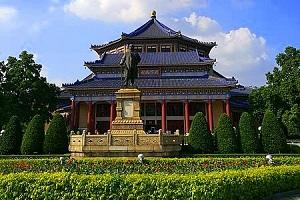 Zhongshan Memorial Hall
Also known as the Sun Yat-sen, a magnificent building in the shape of octangle was built to commemorate the contributions of Sun Zhongshan.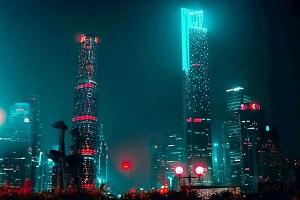 Huacheng Square
Located in the CBD of Zhujiang New Town, it is now the largest square and a famous sightseeing and shopping destination in Guangzhou.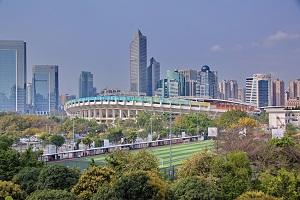 Litchi Bay Chung
Along the bank of Pearl River, this millennial attraction is the home to celebrities of different dynasties, and a showcase of Linnan Culture.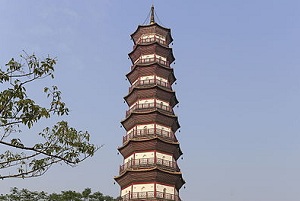 Chigang Pagoda
Chigang Pagoda was built in 1619, during the reign of the Ming dynasty, at a time when fengshui influences were pervasive in Chinese architecture. Together with the Pazhou Pagoda and Lotus Pagoda, it is said that the three pagodas were built at the mouth of the Pearl River to bring good luck to Guangzhou and the surrounding area.
Upgrade to 8 Passenger Minivan +$10 (Less than 8 hrs)
Sightseeing with a small or medium sized group? Upgrade to a spacious late model miinivan to enhance your touring experience around Guangzhou.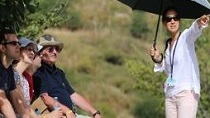 Add A Private Guide - Full Day Only $129 (Less than 8 hrs)
A private, friendly, experienced fluent English guide to escort you can make all the difference when visiting a cultural site, introducing you to the history and answering all your questions.

Vehicle
Class


Vehicle
Type


Guangzhou City Center Chauffeured Sightseeing Tour

(Includes Up To 8 Hours
Of Total Service Time)

Add Private English
Speaking Guide



Best Value Price!




Business Sedan
(<3 Guests)

Toyota
Camry
$200.00
All-Inclusive
Only +$129

Business Minivan
(<6 Guests)

Buick
GL8
$210.00
All-Inclusive

Notes:
All prices are in US Dollars. Prices are all-inclusive, except for purchase cost of any tickets or meal for guests.

Prices do not include the purchase cost of any tickets or meals for guests.

Free waiting time for hotel pickup is 15 minutes.

Extra hourly rate for chauffeured car of $25/hr applies for service in excess of 8 hours total.

Extra hourly rate for private guide of $25/hr applies for service in excess of 8 hours total.