Thank you for your inquiry. We will reply asap
China Factory Transportation
Anna Zheng | Jan 16, 2018
The Pros & Cons Of Relying On A Factory Provided Transportation In Guangzhou
When visiting a factory, be it to meet a new prospective business partner or to check the progress of the latest shipment, many suppliers will offer to provide transportation for their client. While this may seem like a good idea to business travelers, there are a number of pros and cons to consider before relying on a factory provided transportation in Guangzhou.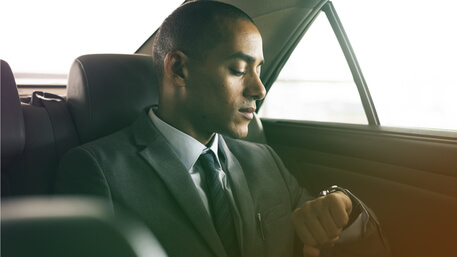 The Pros Of Relying On A Factory Provided Transportation
The majority of business travelers to China are not overly familiar with the country so it might seem reasonable to rely on the factory you are visiting to arrange your transportation. After all, most likely the supplier is experienced with arranging such trips for other customers on a regular basis. It would appear reasonable to assume that they, with their knowledge of the local area, can provide more reliable transportation than you can as a relative newcomer to China.
If the factory arranges transportation, then it should follow that the driver is directly accountable to the supplier, which makes them less likely to attempt any of the taxi scams that business travelers can fall foul of. The logic is that the driver is employed by the factory and so would not try to con any passengers as they would risk losing their job.
The most obvious pro is that it means one less matter to worry about on a business trip. Ultimately, if your supplier is offering to arrange your driver, it allows you to focus on other, more important, parts of a visit to China.
The Cons Of Relying On A Factory Provided Transportation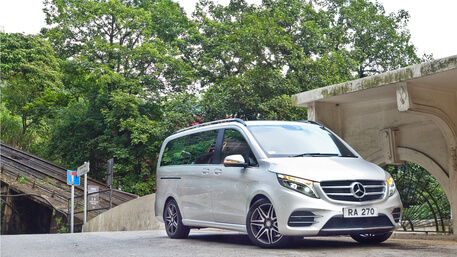 While it is true that the factory knows more about booking a driver in China than the typical business traveler, it is equally true that the factory is capable of using this against you. By relying on a factory to provide transportation, you are also becoming dependent on them. When doing so, business travelers should consider the current state of the business relationship with the factory.
If you are an inspecting the factory as a potential supplier or renegotiating a contract, they can manipulate the transportation to their advantage. If there is a breakdown in the renegotiations and you want to leave immediately, they can delay the car and use that time to try to renegotiate. If there is an issue with the factory and you want to visit another potential supplier, then you may find that the driver is suddenly no longer available to take you.
While many business travelers will assume that the driver provided by the factory is an employee, it is often simply not the case. Many drivers who work with factories are not officially employed, and are black taxi drivers that have irregular work with the factory.
Furthermore, the black taxi drivers will often pass on work to their friends if they are unavailable to take the ride. So far from being official employees for the factory, the driver is quite often the friend of another black taxi driver who knows somebody that works at the factory.
Another con of relying on factory provided transportation is that it is extremely rare to meet a driver that speaks any English. Issues can arise when the driver cannot locate you at the pick-up location or when the driver cannot find where you are supposed to be headed after the factory visit.
Business travelers run into problems when they require transportation outside of that which is provided by the factory. These instances can be as simple as wishing to go out for dinner in the evening or when planning to tour some other factories in the area. Travelers are left to either deal with the local taxis or try to negotiate the price with black taxi drivers.
Although it can be said that relying on a factory to arrange travel on a business trip is one less matter to worry about, it is actually just as hassle free and straightforward to book your own private car. Simply contact the service in advance and they will help you prepare your travel itinerary.



Why Book A Private Car Instead Of Relying On Factory Provided Transportation?



By booking a private car service, you are in complete control of your business trip. If negotiations breakdown with a factory then you are able to leave whenever you wish and if you plan to visit multiple suppliers there will be nothing standing in your way.
A private car service gives business travelers the type of accountability that is sorely lacking when it comes to factory provided transportation. The driver will not be a friend of a friend who sometimes works for the factory, but a driver who is provided through a professional car service company.
Communicate with a driver who speaks English by booking a private car. When on a factory tour, business travelers must expect the unexpected. Many factories are located outside of the city limits and in small unfamiliar towns, while it is not uncommon for new suppliers to be added to the travel itinerary as the trips progresses. As a result, it is essential to be able to have clear communication between passenger and driver.
Many factories are located outside of the city center and factory tours can often see business travelers visiting suppliers that are hours apart. Don't allow that travel time to go to waste. With a private car you can travel in comfort and with peace of mind, allowing you to catch up on emails or get some rest before arriving at the next factory.
Travelling around Guangzhou? Book a private car with driver to get from Guangzhou to Hong Kong now! The most reliable service provider, available 24/7.
_____________________________________________________________________________________________________________

Take advantage of online discount on your 1st service with our company and book your private car and driver now! Click the image below or contact our 24/7 team at Bookings@GuangzhouCarService.com. Use this promo code: 10CARBLOG.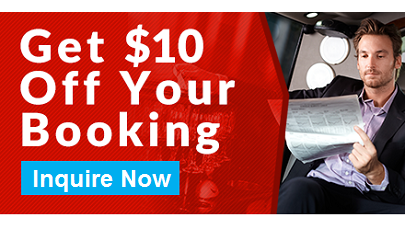 If you find this blog useful, please feel free to share it!
_____________________________________________________________________________________________________________

OUR SERVICES INCLUDE:
► Guangzhou Airport Transfer: Baiyun Airport Pick-up / Drop-off

► Intercity Transfer To Shenzhen, Dongguan, Foshan, Jiangmen or Zhuhai

► Cross-Border Transfer From Guangzhou To to Hong Kong Airport or Downtown

► Guangzhou Car Rental Limo Service

► Airport VIP Meet & Assist Service

► Private Guangzhou Tour

► English Speaking Tour Guides

► Professional English Translator / Interpreter Services

► Executive Security Services

► Events, Functions and Roadshows